What an exciting day!Molehill has been published. All of us wait for this day for a long time. At the same time the new jiglibfalsh also released, thanks  Away3d team, we can work earlier with this great engine.
what's new in this version
1, Performance optimization
2, Grid collision system, it's run faster when there are a lot of rigid bodies.
3, Triangle mesh collision, this support any 3D model(in theory) as a static collision body.
4, Improved stacking bodies
See the demo
note: run this demo you need install the new Flash player Incubator.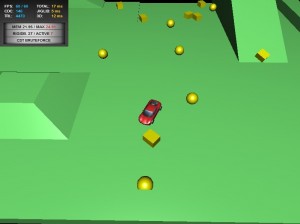 you can find the source code from google code